People often say that money doesn't make you happy. I believe that this is true, but I also believe that a mountain of debt is a sure-fire way to be unhappy. Debt is one of the deep dark secrets that no one talks about. I'm not here to convince you not to borrow, though I think you should think about it. Debt is a current of water pushing against you. Everything you do requires an amazing amount of effort and energy; nothing is easy. Investments are different. They are like you are going with the current making everything easier similar as it is paddling down stream. Debt robs you of these three things!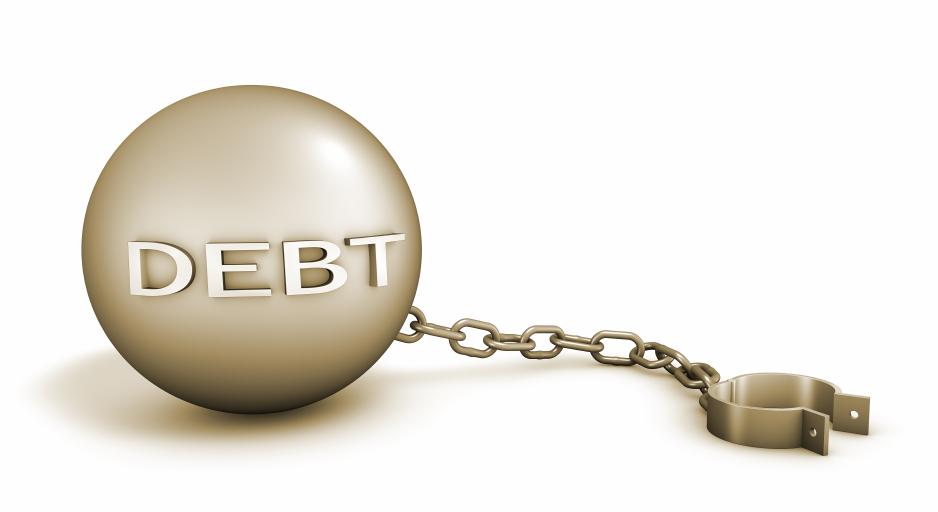 1. Hope. I remember when my wife became pregnant. It was our "plan" for her to stay at home. I say "plan" loosely as it was more what we wanted. We couldn't make it on my income alone because of debt payments. Even though we knew the whole time we wanted her to stay home when we had kids, our choices didn't all align with that. We had no hope until we stumbled upon Dave Ramsey! Mountains of debt robs you of the hope to have what you desire. It is like a thief in the night, causing our minds to see all the negatives with money and none of the positives. Restore your hope. It is possible to pay off debt. We made a plan and she went back to teaching for nine months when our oldest was one and everything she made went toward paying off debt. It was the longest nine months of her life! My wife is now at home with our three kids. We did it because of Hope!
"Never spend your money before you have it."~Thomas Jefferson
2. Peace. Do you remember what it was like to have no debt payments? Ever lose sleep because of debt? I have too. It is such a nasty destroyer of peace. It creeps into your mind and worry sets in. Worry is the opposite of peace. Sometimes when we have had debt around for so long we have grown accustomed to the feeling of worry. This is not the way it should be. There is a better way. It requires sacrifice and hard work.  What is your peace worth?
"Chains of habit are too light to be felt until they are too heavy to be broken."~Warren Buffett
3. Freedom. Do you remember the scene from Brave Heart? The one in which William Wallace yells, "Freedom!" Financial freedom allows for so much. To give like no one else can give. It allows you to be spontaneous to go when you want to go. When you  have the pounds of pressure that debt brings, you lose a lot of your freedom. My wife had to go back to work when she didn't want to. We couldn't give as much as we wanted to give. Our money was all chained up to bills with other people's names on them. What freedom would you have with no debt?
I believe debt can steal these three things from you. Debt stole these things from us. James 1:5 states, "If any of you lacks wisdom, you should ask God, who gives generously to all without finding fault, and it will be given to you." I believe that this is true. Ask God and He will show you the way. Remove the chains of bondage. Be free!
If you enjoyed this article, get email updates (it's free). Just click the follow tab on the lower right and enter your email! Be Blessed.